Fall 2021 Canvas
Over the past few months, Creative Connections has adapted and deepened our unique "arts for global understanding" programming to meet the needs of our partner classes around the world as they cope with and start to emerge from the pandemic. We are excited to share some of these offerings in this edition of Canvas
Lifelines: An International Environmental Dialogue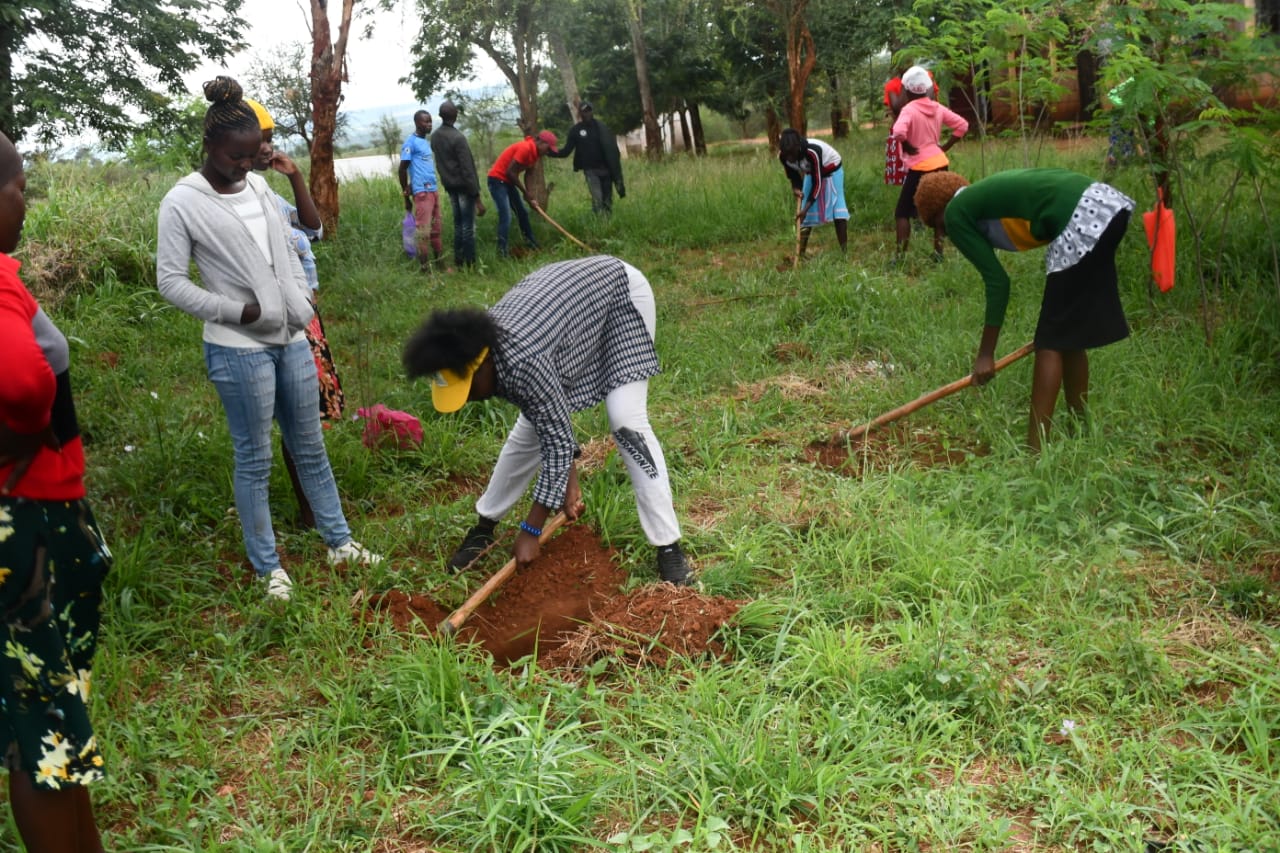 This 2021 pilot project was our way of addressing Climate Crisis through experiential global, cross-cultural exchange through student voices and activism.
Through a series of live videoconferences, local research, arts-based interactions, and well-planned presentations, students from Guatemala, Kenya, and the USA worked together virtually over eight weeks to explore, understand, and start to tackle the environmental challenges their communities are facing.
We look forward to reigniting this dialogue in 2022.

]
Over the summer, Creative Connections was selected to virtually host 13 Iraqi and 4 American high school students as part of World Learning's Iraqi Youth Leadership Exchange Program (IYLEP). We provided rich virtual home stays with Center for Global Studies families and facilitated "field trips" focusing on civic, environmental, and social topics that were affecting the lives of those living in our region – and in Iraq – including local government, education, climate change, and social injustice.
Facilitator Tim Steckler utilized applied theatre techniques to inspire dialogue, cultural exchange, and creative problem solving.
Our Fall ArtLink program is connecting over 1500 students from Uganda, India, Russia, Ireland, Cyprus, Japan, Turkey, Kenya, Israel, Ghana, The Gambia, Sri Lanka, Jordan, Latvia, and the United States with one another through the exchange of art, ideas, and live videoconferencing.
This year's "Nature and Me" theme encourages the young artists to first think about the interrelationship between the natural world and their own daily lives, and then create and share pieces of art that capture this interrelationship.
After a two-year COVID-19 driven hiatus, our International Young Performers' Tour returns in Spring 2022 with
Abantu Mu Buntu
from Tender Talents School in Uganda.
Featuring a taped original performance by the multi-talented teenage singers, dancers, drummers and storytellers, the young African performers will also conduct a live workshop (over Zoom) with local school audiences answering their questions and teaching them songs and dances.
David Hurwitt Scholarship Fund
About a year ago, Susie Hurwitt and her family asked us to establish the David Hurwitt Scholarship Fund to carry on David's legacy of making meaningful connections that both broaden and deepen global perspective. David was Creative Connections long serving Board Member, Chair and friend.
In the first year, we raised almost $10,000 to enable hundreds of students from underserved schools to participate in our global exchanges. One of our recipient partner teacher wrote us:
We want to thank you so very much for sponsoring our class,…bringing a deeper, authentic understanding to our students about how people may seem very different, but share many fundamental values – family, friendship, and care for our environment… fostering understanding and peace between people, one piece of children's art at a time! Donna Bosworth, teacher at Academy of International Studies, Danbury, CT